At Elite Chiropractic Center, we take great pride in providing the finest chiropractic wellness care to our patients. Below is a sampling of the different chiropractic services we offer in our Fort Smith office.
---
Most technologically advanced facility - We have most advance equipment to diagnose and treat our patients. From diathermy to the latest instrument adjusting tools such as Impulse Adjusting Instrument®. Our facility also utilize the Insight Millennium Subluxation Station®, a technology certified by the Space Foundation in cooperation with NASA. We also utilize medical grade cold laser therapy and decompression table for our patients. These medical equipments are the latest in technological advances. These medical devices are only utilized by highly trained chiropractic physicians. We also have an on-site X-Ray facility which utilized high frequency technology which enables lowest possible radiation to our patients. These tools and computer generated graphics show the spine and specify precisely when and where chiropractors should adjust their patients, allowing for increased accuracy in diagnosis, treatment and outcomes.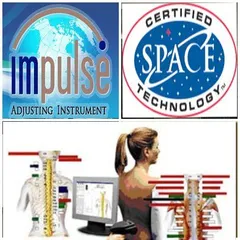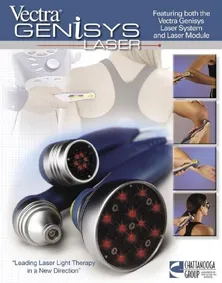 ---
We take the pain out of dealing with insurance companies - whether it is auto accidents, work related injuries, personal injuries, or everyday aches and pains; the last thing you want to deal with is insurance companies. We have very knowledgeable staff who are experienced in dealing with insurance documents. Just bring in your insurance card and we will deal with the insurance companies for you. At Elite Chiropractic Clinic, you will know exactly what you are paying for before you receive the bill.
---
We are chiropractic experts - Less than 1 percent ( <1% ) of chiropractors implement the Insight Millennium Substation® which is used and certified by the National Aeronautics and Space Administration (NASA). Dr. Schilling and Dr. Barry Sutherland are experts in using the latest technology and implement the most up-to-date techniques and treatment plans that are most suitable for the patient. Dr. Schilling and Dr. Sutherland use many diversified techniques which include both instrument and dynamic style of adjustments.
---
Medical Massage Therapy - unlike "regular massage" our massage therapists are Registered Medical Massage Practitioner. A regular massage therapist while competent and well trained in relaxation-based massage; generally lack both the knowledge and experience to treat specific musculoskeletal disorders. A Medical Massage Practitioner utilizes a system of manually applied techniques designed to reduce pain, establish normal tissue tension, create a positive tissue environment and to normalize the movement of the musculoskeletal system. Medical massage is a scientifically based method of manual therapy that seeks a clear understanding of the scientific principles of physiology that affect connective and soft tissue healing and treatment. In conjunction with chiropractic adjustments and physiotherapy, our therapists are invaluable part of the multi-disciplinary team of health practitioners at Elite Chiropractic Clinic.
---
Diversified in Physiotherapy - Physiotherapy is a technique concerned with the assessment, maintenance, and restoration of the physical function and performance of the body. It is a distinct form of care which can be performed both in isolation and in conjunction with other types of medical management. Physiotherapy complements chiropractic treatments to help provide a speedy and complication-free return to normal activity. Based on the unique needs of the patient, various physiotherapeutic treatment methods are employed. Such methods may include Electrical Muscle Stimulator, Interferential Units, Ultrasound Therapy, Diathermy, Hydrotherapy, Intersegment Table, or Core Med-X™ and Phases Rehabilitation®.
---
DOT Physicals – Dr. Carroll is registered with the NRCME to administer physicals for the Department of Transportation. Simply bring in your Driver's License/CDL.